Greetings and welcome to my stop on this year's Augvocacy! Augvocacy is a blog event organized and thought by Shealea at That Bookshelf Bitch. During the month of August, agendas of different importance are talked about by the Augvocates (participants) as an action to forward the said advocacy. This year's advocacy is about fostering a culture of reading in the Philippines.
It is no secret that your girl over here is a huge fan of books and reading, in general. Ever since I was a kid, I enjoyed reading the fairy tale storybooks (the ones with pictures) my father bought for me. Admittedly, the pictures helped me a lot in appreciating the story.
However, it was in high school when I really got myself into reading books with no pictures and just words and I swear my mind has never been calm ever since then. The words are all so magnificent that even without the pictures, I could see everything in my head. My friend, that is the best thing ever!
So let me tell you why I keep choosing being a reader over and over again. Why don't thick books with a thousand pages excite me rather than scare me? Why do I have a separate bank for my book savings? Why, exactly do I prefer reading almost over everything else?
The answer is simple: I learn A LOT when I'm reading. I learn about certain things I wouldn't have any idea about if I didn't read. Reading gives me more insight and because of that I get to explore more possibilities. In a way, reading helps me prepare what to do on certain situations. The more I read diversely, the more paths I see that lead to one ending.
Of course, aside from insight, I also learn about vocabulary. The more I read, the more words I get to be familiar with which I can use to express myself so people wouldn't misunderstand me. I get exposed in a lot of language that eventually becomes useful in my daily living. Reading helps me become aware not just of the present but also of the past and the possible future we'll have.
As cliché as it may be, reading really does provide an escape from reality. We all get tired of it at some point and sometimes, we just want to transfer in a whole new world that may or may not be similar to ours which brings me back to insight because reading about these different worlds can give us an idea of how our world, our reality, could become. Then we'd have an idea what to do.
I absolutely believe that this kind of learning from reading won't only just happen to me so it's really important for me to have a culture of reading for us Filipinos. Reading will open our eyes on things we have no idea about and give us a new light on the ones we thought we already knew. This is my way of life and I hope it becomes everyone's too.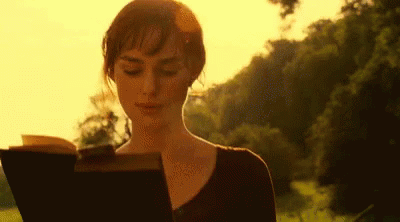 Event Schedule

01 August 2018
Event launch post (on That Bookshelf Bitch)
04 August 2018
Danielle (guest post on That Bookshelf Bitch)
Justine
05 August 2018
Nicay
Shaira (guest post on That Bookshelf Bitch)
06 August 2018
Shannel
Paula (perksbewithyou.blogspot.com)
08 August 2018
KB
Bianca (notoriouslylaylow.wordpress.com)
09 August 2018
Cherry Karl
Inah
10 August 2018
Ynnah
Rosemarie
12 August 2018
Patricia
Shaine
13 August 2018
Kess (kessandracostales.wordpress.com)
Kate
14 August 2018
Event recap post (on That Bookshelf Bitch)
Giveaway
 Prize: Paperback copy of The Land of Forgotten Girls by Erin Entrada Kelly
Winners: Two (2) — one Filipino winner, one INT'L winner (provided that Book Depository ships to their country)
Duration: August 1st (12 mn) to September 1st (12 mn)
Keep believing,
Ynnah