Book Information:
Title: The Voting Game
Author: Peter Gulgowski
Publisher: Self-published
Publication date: 06 March 2018
Genres: Young Adult, Science Fiction, Dystopian
Synopsis:
In the year 2084, Every Interaction Counts.

Darrius Young's sixteenth birthday brings a harsh reality: It's time to join the Voting Game. Playing is mandatory and each day may be his last.

In this bleak future's society, citizens rate their interactions with one another. Highest scorers are members of an elite upper class. An average score means you can keep playing.

Fall below average? You are taken and killed by the government entity known only as The Bureau.

Darrius has prepared his whole life for this challenge, knowing the reality he will soon face — especially after the death of his mother to the game.

But despite preparation, he's losing — and not just the Game. Suddenly the people he loves are getting brutally downvoted and taken by the Bureau. It's soon clear there's a target on his back, drawn there by the Bureau itself. And Darrius has no idea why.

In a frantic race against time against a society that's already sentenced him to death, can Darrius save himself and those around him before it's too late?
Book links:
Goodreads — https://www.goodreads.com/book/show/36952544-the-voting-game
Amazon — https://www.amazon.com/dp/B078B84NJ1/
My Feels:
I received a copy of this book for free as part of The Voting Game blog tour hosted by the That Bookshelf Bitch. This did not affect my opinion of the book in any way and I did not receive any monetary compensation for this review.
When I first read the synopsis, I was immediately captivated. It's been so long since I've read a dystopian story and this sounds promising so I took the chance and signed up for the tour. I was lucky enough.
My first thought?
Lol. Honestly, it works in such a twisted way that is very much like the Purge. The story actually reflects a lot of things in our society today but the highlight is about a person's instinct of survival. Different perspectives on morals and values were portrayed on each character that I actually find it hard to root for just one. Each and everyone of them has thoughts about right and wrong and they all make a point.
The world-building is quite simple but easy to understand as it features a lot of things from our current society like school education and bus trips. The story unfolds slowly and sometimes I think there are parts that seems to be unnecessary so even though it's easy to read in one sitting, I wasn't able to do it. It gets exciting in the end of every chapter though, and there is always something more. Despite that, I didn't see the plot twist AT ALL.
And then I was like…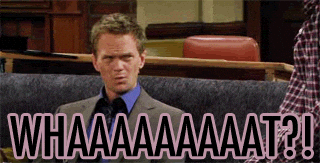 I was really caught off guard and that twist made me ask about the purpose of this whole story like,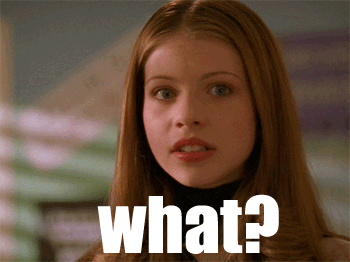 All of the characters I came to know was just poof, gone with that twist. I thought I knew but apparently I don't, so guess what?
What? I need the sequel? Of course, I need the sequel!
There were a lot of things left unanswered (and they weren't helped at all by the typographical errors I noticed). It wasn't an absolute favorite for me because of a certain character's perspective but the plot really intrigues me enough that I can't wait for the next one.
All in all, it was a good enough read. I really loved the diversity of the characters plus it being a POC themed. It was such a new flavor that reading became more interesting. If you want something out of the ordinary, check this one out.
RATING: RECOMMENDED
About the Author:
Peter Gulgowski was born and raised in a suburb in Wisconsin. He began writing at the age of fourteen during a study hall session in which he had already finished his homework. Several years later, his debut novel, The Government, would become published. Mr. Gulgowski remains a student, with hopes of becoming a full-time writer.
​
Inspired by authors such as J.K. Rowling, John Green, Veronica Roth, and so many others, Gulgowski hopes one day to join their ranks in inspiring the next generation of storytellers.
His latest novel, 'The Voting Game' became the #1 New Release in Teen & Young Adult LGBT Issues Fiction and is his fourth bestselling book. Currently, he is working on several new novels to be released later in 2018.
Author links:
Author website — http://www.petergulgowski.com
Facebook — https://www.facebook.com/officialpetergulgowski/
Goodreads — https://www.goodreads.com/author/show/15397371.Peter_Gulgowski
Instagram — http://instagram.com/PeterGulgowski
Twitter — http://twitter.com/PeterGulgowski
YouTube — https://www.youtube.com/channel/UCsgL-DSJ6VW5I0bXfeom0gA
Don't miss out on the tour and check out these blogs!
09 April (Monday)
10 April (Tuesday)
11 April (Wednesday)
12 April (Thursday)
13 April (Friday)
14 April (Saturday)
Giveaway
For the giveaway, multiple winners will be drawn. 1 winner will receive a paperback copy of The Voting Game (US residents only), and 5 winners will receive a digital copy of the book (international residents).
Keep believing,
Tyv